WE BUILD, INSTALL, AND REPAIR BOAT LIFTS. 
BOATLIFT SERVICES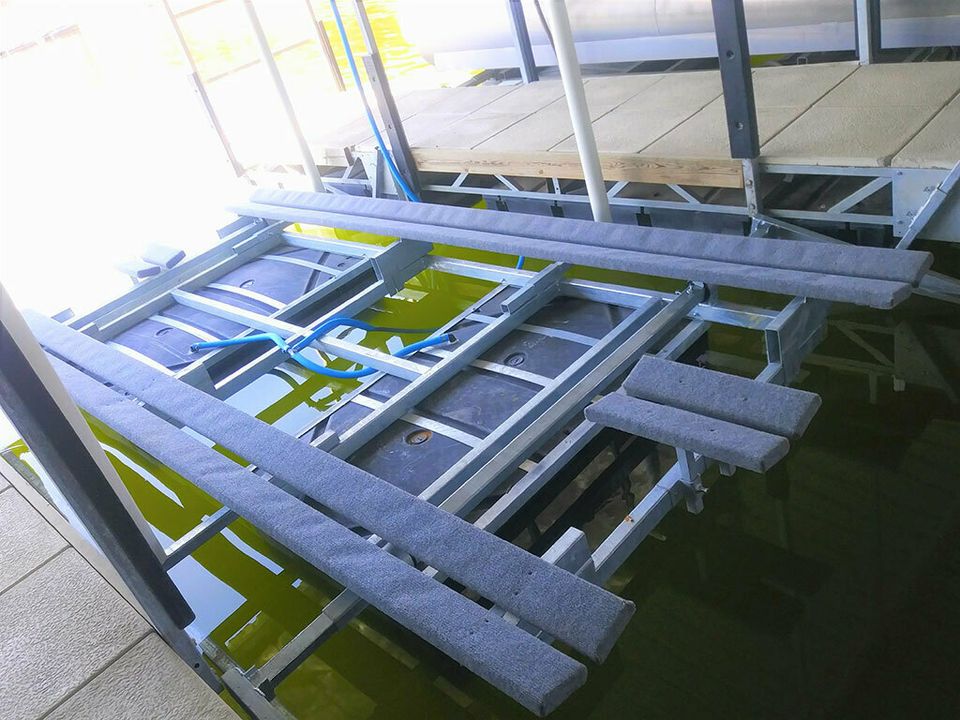 Wilson Dock Construction offers boat lift sales and services. We want to be your one stop for all your boat lift needs. We take pride in our work and knowledge of boat lifts. Here are some of the lift services we offer our customers:
Relocate lift
Lift Conversions
Rebuild kit
Bolt packages
Adding rough water stops or service platform
Preventive Maintenance Package 
And many more
Please call our office with your boat lift questions. When calling our office, please know the make of your boat lift and the size. If you don't know this information, here are a few things that can help us. Pictures of your boat lift in the up position from different angles is helpful. The tank size will help determine the size of your boat lift.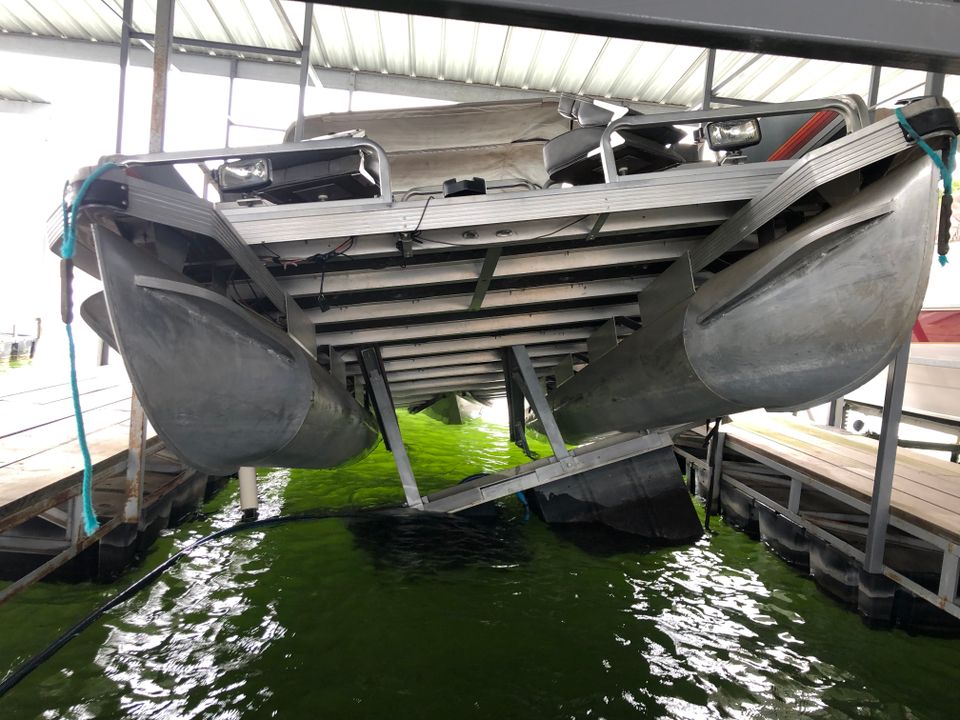 PREVENTATIVE MAINTENANCE PACKAGE
Bent bolts and rusty stabilizer bars can prevent a customer from getting their boat on and off a lift. Boat Lifts that have been neglected can be costly and time consuming to repair.  We offer a new service package to help prevent  frustration before your boat lift is not  working properly. Our preventative service will give you a piece of mind knowing that you lift is working properly.
PREVENTATIVE MAINTENANCE PACKAGE INCLUDES: 
Inspection and tightening of bolts 
Checking the operation of the blower motor
Inspection of carpeted bunk boards and bunk stands
Inspection of lift tanks and plumbing 
Inspection of the mechanical parts and lift frame 
Inspection of the structure and decking the lift is connected 
Inspection of Rough Water Stops 
Dock & Lift Adequacy Report
PREVENTATIVE MAINTENANCE PACKAGE DOES NOT INCLUDE: 
Repair time beyond what the package offers
Replacement parts for boat lift 
Replacement parts for dock structure or decking 
Replacement or repairs on blower motor and hose 
Any deficiency with the boat lift or dock structure attached to the lift is found, we will communicate that through our Adequacy Report. If  you have any questions regarding this service or any of our services, please contact our office at (417) 779-4080.